One of our primary areas of focus is helping our clients find the right Medicare insurance plan at the best possible rate.
We will help you understand how Medicare works, which is essential to identifying the right plan for you. 
Whether you are turning 65 soon, or are already on Medicare, we can help you.
 



A significant strain on your hard earned retirement assets is the potential cost of Long-Term Care.
Medicaid is one of the primary funding sources for Long-Term Care services, and we help families access Medicaid Long-Term Care benefits while legally preserving their retirement assets.
Whether you are in a crisis situation, or just planning for the future, we can help you prepare for the costs of Long-Term Care.
 
Asset Protection
​Retirement doesn't mean that it's time to stop growing, and the same holds true for your money.  Retirement should mean, however, that it's time to stop taking unnecessary risk. 
 
We specialize in helping retirees protect their retirement assets while continuing to move forward.

Long-Term Care costs have gone up substantially in the last 10 years. Statistics show that 70% of retirees will require some form of Long-Term Care, even though most are not prepared financially.
With Nursing home care ranging from $10,000 - $15,000 per month, your hard earned retirement assets can disappear far too quickly.

The good news is that we work with hybrid insurance plans that leverage your dollar in case you need it for Long-Term Care. These plans also offer liquidity and a death benefit, whether you need the Long-Term Care coverage or not.

Retirement Planning
 Creating an income plan to last throughout retirement is perhaps the single most important challenge that retirees will face. Many are likely to spend 30 years or more living in retirement without any earned income.

We create a customized retirement income plan, encompassing all sources of income, for each one of our clients and no two plans are exactly alike. Let us get to work on a plan for you.

Family Legacy Planning
Many of our clients want to leave a legacy for their children and grandchildren and are shocked to learn how easy it is to double, even triple their inheritance – TAX-FREE AND GUARANTEED!

We also work with our clients and help them embrace their own mortality and be prepared for the loss of a spouse and the income burdens this can often create

Dental Insurance
We offer Dental Insurance for an individual, for a couple or for a family. With multiple plans from Delta Dental to choose from, you are certain to find a plan that fits your needs.
Delta Dental is the most commonly accepted dental insurance in Washington state.
For a quote, or to enroll, just click on the link below.


Vision Insurance
We offer Vision Insurance through VSP. Vision Insurance offers coverage for an annual vision check as well as coverage for frames and lenses.
With many in-network providers in our community, we have a plan that will work for you.
For a quote, or to enroll, just click on the link below.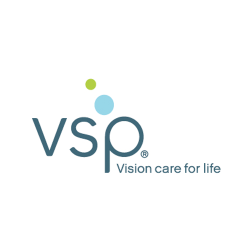 Life Insurance
Life insurance is not only the cornerstone of a solid financial plan, but it is hands down one of the most cost effective ways to protect the people who depend on you financially.
What would happen to your family if you were to die prematurely? Would they be able to maintain their current lifestyle? Would your kids be able to go to college? Would your spouse be able to shoulder the load with one income?
Life Insurance is also an effective way to avoid taxes in Legacy Planning.