Financial Notebook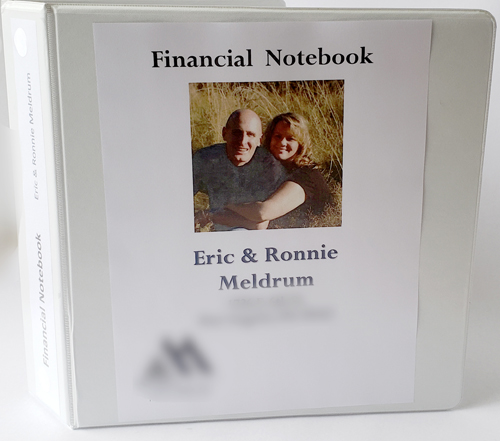 As you get older, remembering to pay your bills becomes more difficult.
Are you counting on your family to help you as you age?

Have you discussed these plans with them?

Have you given your family the legal right to help you? Without proper legal documents, financial institutions will not even speak with them.

Does your family know where all of your important documents are?
How will your loved ones be able to help you when help is needed the most? We have a solution for you and your loved ones!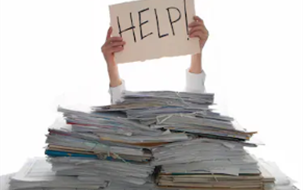 A financial notebook holds all of those essential documents in one organized place. One of the most time-consuming aspects of tending to the financial affairs of someone who has passed away is gathering the litany of documents that need to be assembled. For many families, this is a nightmare chore due to haphazard record-keeping, poor planning and a lack of knowledge about where critical documents are located.
Also If a catastrophic event happens, like the California wildfires, or "The Big One" earthquake we are expected to have, or someone gets ill and needs extended care, much of the scrambling can be eliminated.
The best time to create this is NOW, before an emergency.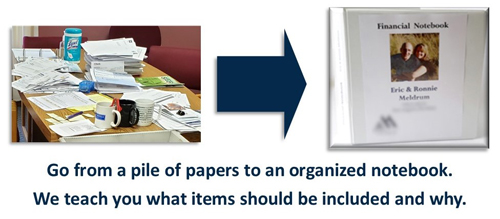 Call to register for our next class: 369-928-8489